Saving
La-Mulana 2 has two ways to save your progress.
Save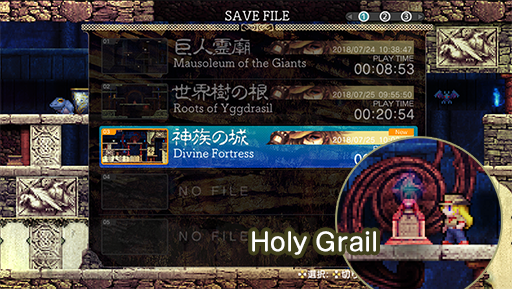 To save, line up with a Holy Grail Tablet and press the Up key.
Please be sure to save your game each time you quit.
Also, you can have up to 15 separate save files at once.
Quick Save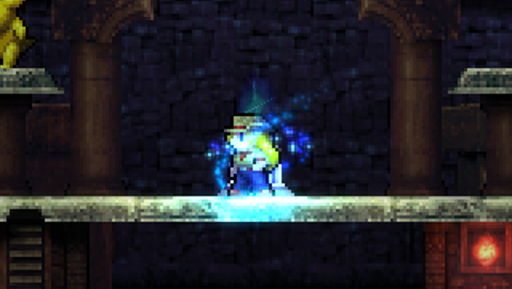 A Quick Save is performed automatically when touching a Holy Grail Tablet that you've already read. If you die and the game ends, you can continue from the point at which you made the Quick Save. The Holy Grail item is required to perform a Quick Save.

Quick Save data disappears each time you quit the game, but you can return to the last Holy Grail Tablet you came into contact with by using "Return to Title" or by selecting "CONTINUE" upon getting a game over.

*For this game, a Quick Save is automatically performed when losing a battle against a Guardian (works with Guardians only), after which you can restart from the point immediately before beginning the battle.