Finally, this day has come. La-Mulana was released on Steam.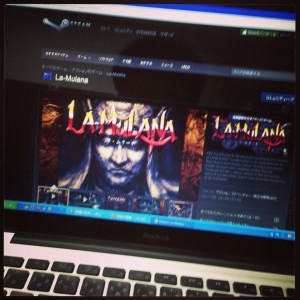 PLAYISM version was updated because minor bugs were fixed.
Steam key will be send to people who bought La-Mulana on PLAYISM, DESURA, Groupess, and so on when it is ready.
For details, please check the blog on PLAYISM.
This project ought to have finished at the time of releasing WiiWare version. However it was continued until today. We have exhausted our ideas.
You can download the icons for Steam community, Twitter, and so on at download page.

If the interesting others exist, we will release those while this game is being livened up. Let's enjoy La-Mulana till we burn ourselves out.