For people who knew La-Mulana for the first time, I'm going to introduce the game again in releasing it on Steam.
This game is labeled "Ruins Exploration Archaeological action game". Simply put, it is jump action adventure game in 2D side landscapes.
The game is apparently hard, but the development team don't realize it. You may take about 40 hours to win the game at the first play.
La-Mulana scored quite high points at Metacritic, but this game is little known. Now is the best time to play it.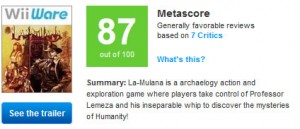 Windows version will be released on Steam, and WiiWare version was released.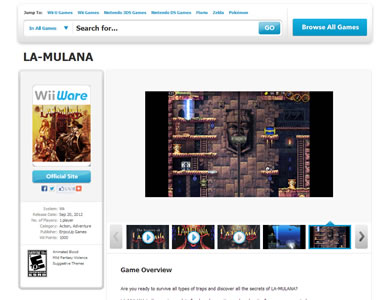 For more detail, you should browse this web site thoroughly.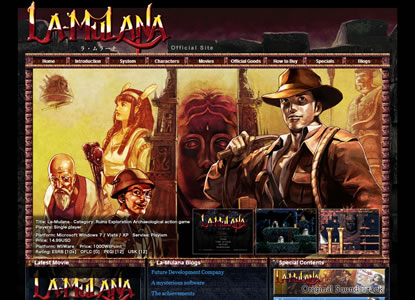 You should download the instruction manual at here if you don't want to browse this web site.
This is long, though!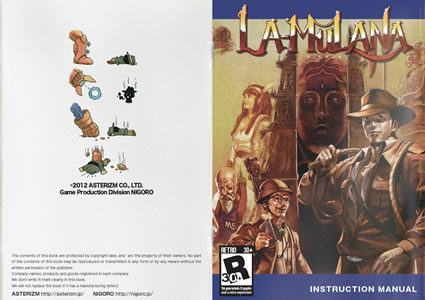 You should watch the videos if you don't want to do.
I think that you will understand the way of playing the game if you watch "The beginner's guide to La-Mulana".

If you get a knowledge of the game, why don't you buy Steam version? It will be released tomorrow.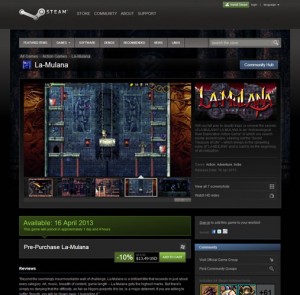 You can pre-order La-Mulana on Steam. It's 10% off till today.