We have completed LA-MULANA today, and we are going to submit it to Nintendo.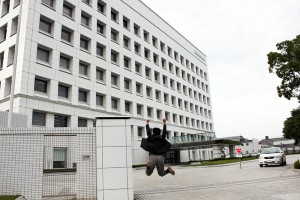 LA-MULANA will have been examined by Nintendo.
If it passes without any trouble, the release date will be determined.
Off course, we keep proofing LA-MULANA while it's under examination by Nintendo. So, we can't relieve at all.
Anyway, LA-MULANA will be on sale in this year.

Until the release date, we'll do our best such as uploading promotional videos for entertaining the people who are waiting, and also for making a much wider audience aware of LA-MULANA, Let's enjoy it by the time LA-MULANA is released!