In the same way that the map and music player added a new menu page to the original game, the map will do the same.
Within that, one was introduced before, "xelpud mailer". (it's mail, not mall).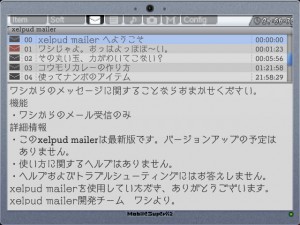 With this players can read mail from the elder.
It hasn't been confirmed yet how many individual pieces of mail there will be from the elder, but they are set in a way so that players receive them once certain conditions are met. So, adventurers can also play to try to receive all the different messages in the game.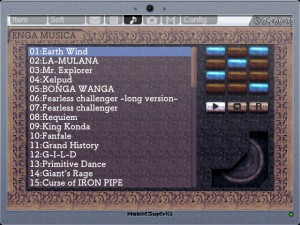 There is also a music player.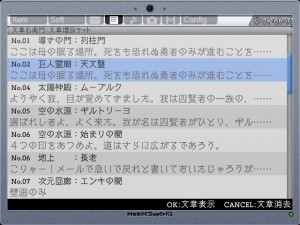 This is also one of the new elements. A piece of software that records tombstones and conversations.
Although we would like for players to take notes while they're exploring the ruins, it's possible to record things such as important conversations or hints that should be checked frequently.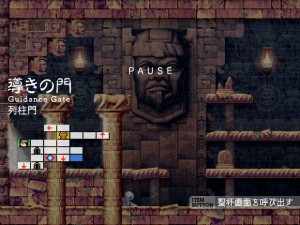 Although this is not a software screen, this is the pause screen.
The map will be displayed here.
This time, other than the field name, there are names for each room.
This is also a hint to solving the puzzles.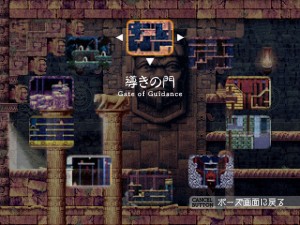 By the way, this is the holy grail menu that appears if you press the item use button while in the pause screen.
From here you can select the warp destination.