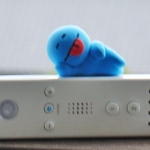 We got many comments from overseas people who are worried about us.
Thank you for your concern, we Nigoro are okay.
Our debug team members live in North East Japan though, all of them are fine, too.
Now, we are going ahead to release LA-MULANA with readjusting schedule.
We are fine, LA-MULANA is also fine.
So, just wait for a while, please.